Welcome To Heritage Genealogical Research
Family history can be rich with stories passed from one generation to the next. Knowing which of these stories are true and which of them are not can be a challenge in itself.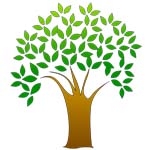 Heritage Genealogical Research can help you sort out fact from fiction by following the paper trail up your family tree.
We look forward to helping you with your research problem.
Geographic Specialty Areas
Texas, Connecticut, Massachusetts, New York, North Carolina, New England, Mid-Atlantic, South, Nova Scotia
Contact Us:
located in Dallas/Fort Worth, Texas